Legal history, meet oral history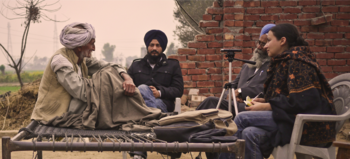 Why have legal historians of South Asia done so little with oral history ? I'm working on an article on the future of Indian legal history. One thing I'm wishing for is greater use of oral history methods, especially by scholars working on the post-colonial period. Just think of the possible themes for projects–the Emergency and the legal developments of its aftermath, the Bhopal disaster, the Privy Purse case, transnational adoption and surrogacy, sex-selective abortion, sexual assault, demonetization–to name just a few. Historians of Partition and of South Asian diasporas have done incredible work with oral history. Here and here are examples. We should follow their lead.
Most historians receive no training in oral history during our graduate training (unless focusing on African or indigenous history). In addition, there are the practical challenges of getting human subjects research approval.  For the past few decades in American academia, scholars doing oral history have had to get this form of approval from the institutional review board at their home institution. At many universities, this can be a confusing, time-consuming, and difficult process. It has no doubt discouraged many of us from attempting to do interviews. This is about to change. From 2018 on, oral history will be exempt from this process at American universities. Here is a short account of the change. Here is the full version.
Oral history associations to follow include the OHA in the US and the OHAI in India.
And if you are looking for training: the Center for Oral History at the Chemical Heritage Foundation in Philadelphia runs a one-week course twice a year (free for participants!). Details here.
(Hat tip: Legal History Blog)